about mountain biking
A mountain bike or mountain bicycle (abbreviated MTB; or ATB, for all-terrain bicycle) is a bicycle created for off-road cycling. Mountain bikes are typically ridden on mountain trails, fire roads, logging roads, single tracks and other unpaved environments. These types of terrain commonly include rocks, washouts, ruts, loose sand, loose gravel, roots, and steep grades (both inclines and declines). Mountain bikes are built to handle this terrain and the obstacles that are found in it like logs, vertical drop offs, and smaller boulders. Mountain bike construction differs from a typical bicycle in many ways. The most noticeable differences are the inclusion of suspension on the frame and fork, larger knobby tires, more durable heavy duty wheels, more powerful brakes, and lower gear ratios needed for steep grades with poor traction. Since the development of the sport in the 1970s many new subtypes of mountain biking have developed, such as cross-country (XC) biking, all-day endurance biking, Freeride-biking, downhill mountain biking, and a variety of track and slalom competitions. Each of these place different demands on the bike requiring different designs for optimal performance. MTB development has included an increase in suspension, typically up to 8" or 203mm, and gearing, up to 30 speeds, to facilitate both climbing and rapid descents. However, advancements in sprocket design has recently led to the "1x (pronounced one by)" trend, simplifying the gearing to one Chainring/Sprocket in the front and multiple sprockets on the rear of the drive train, more commonly, 9, 10 or 11 speed.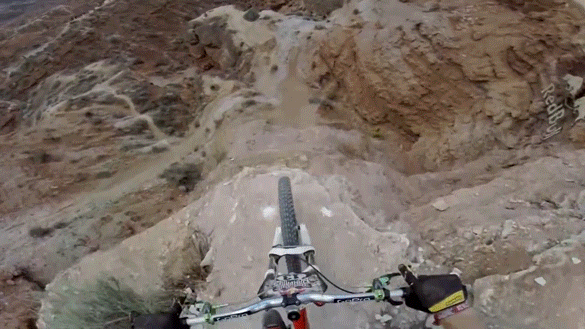 How to Mountain bike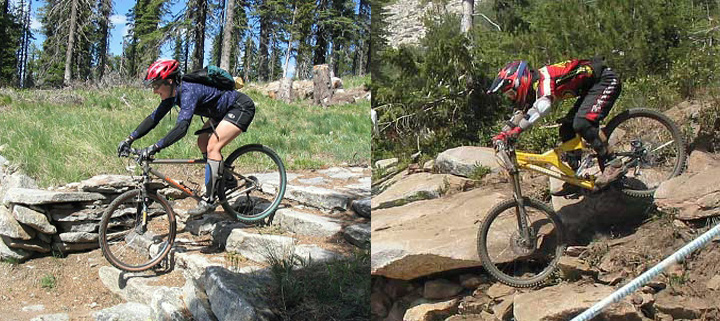 You want to ride like the wind. You want to be fast. You want to roll over rocks, shoot up hills and smoothly descend near-vertical downhill sections. You want the fame, money and prestige that comes with being a pro cyclist. Or maybe you just want to ride your local trails without crashing. Well, no matter what your ultimate goals are, you have to start with the basics. Whether you mountain bike for fitness or just to enjoy the outdoors, having good bike-handling skills and trail confidence will make it a much better experience. We'll get you started with these tips; the rest is up to you. 1. Maintain Your Bike It is difficult to focus on the trail when you are listening to strange noises coming from your bike. Basic bike maintenance only takes a few minutes and it can save you from a long walk, or worse, a trip to the emergency room. Even if you can't fix your bike, checking it will give you the chance to take it into the shop before you hit the trail.
championship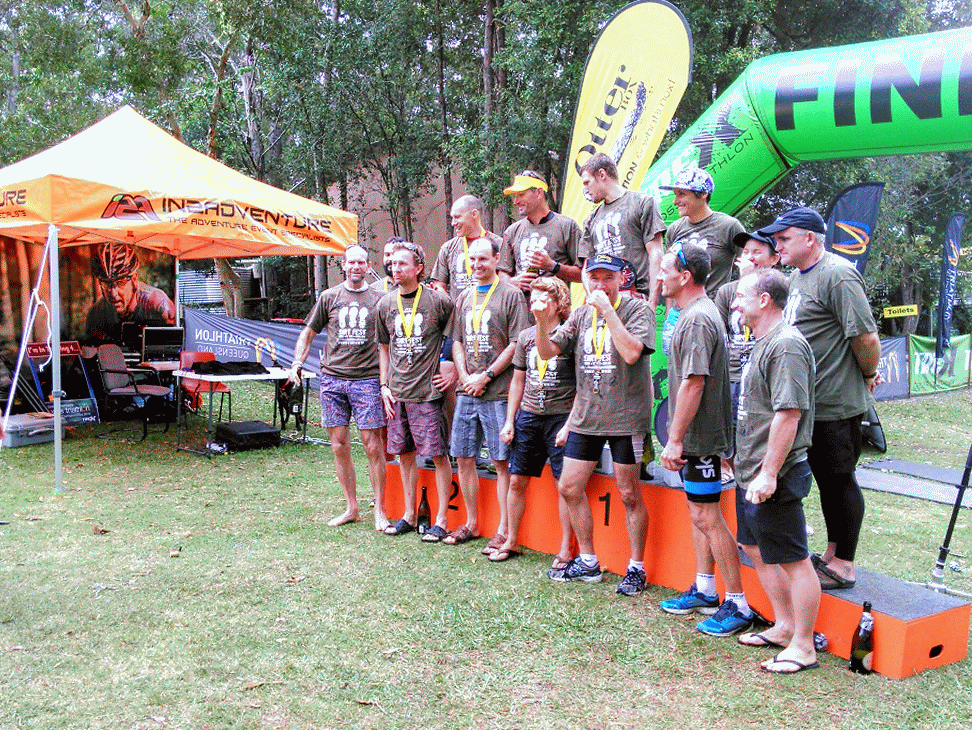 The UCI Mountain Bike World Cup is a multi-round mountain bike racing series that is sanctioned by the Union Cycliste Internationale. The first World Cup series – which was composed of cross-country events – was held in 1989. The Downhill World Cup was inaugurated two years later, and the Dual Slalom World Cup was launched in 1998. The dual-slalom format – which involved knock-out heats with two riders on the parallel courses in each heat – evolved into four-cross (with four riders on a single course per heat) in 2002 before being dropped after the 2011 season. Riders win points according to their placing in each event. The reigning series leaders in each class are identified by a special jersey.