about farming simulator
Farming Simulator 17 Platinum Edition will release on November 14 and promises to be the most complete experience for Farming Simulator players. In addition to the huge content brought by Farming Simulator 17, the Platinum Expansion will offer a load of new features enriching the gaming experience on PlayStation 4, Xbox One and PC/Mac. With the Platinum Expansion, discover a new South American playground, and its authentic landscapes, unique vegetation, railway network, local cows and sugarcane fields offering a total change of scenery and more gameplay possibilities! Enjoy even more choice in how you want to develop your farming enterprise, as sugar canes are added to the existing variety of crop types wait to be harvested by the CASE IH A8800 MR sugar cane harvester. In addition to this machine from CASE IH Austoft®, world leader in cane-harvesting technology, famous brands from South America, Poland and Australia have also been added, including Stara, Doble TT, Bizon and Gessner Industries for the first time in the series, bringing the number of vehicles and tools present in the game to over 275 authentic farming vehicles and equipment from more than 80 manufacturers!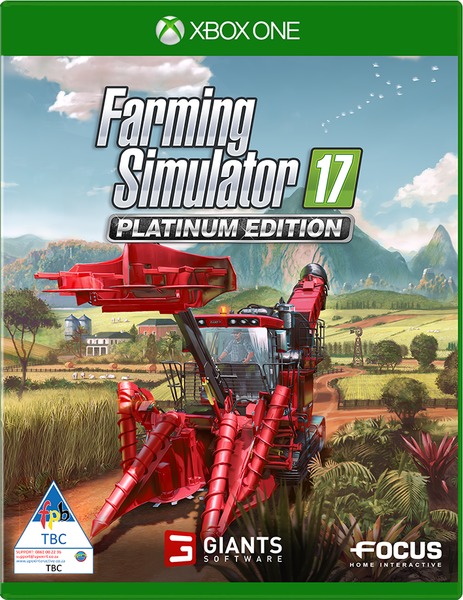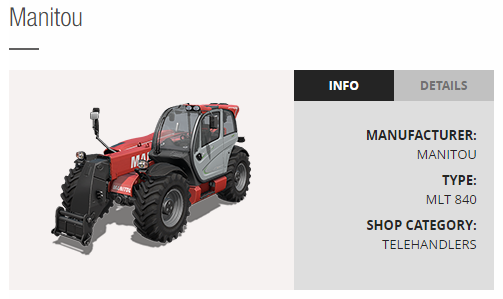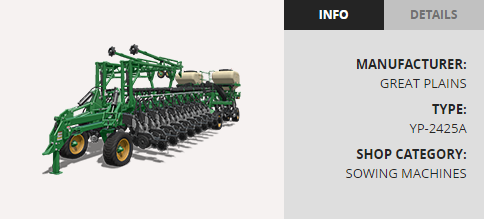 Ratings and reviews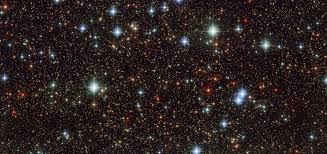 4.6 35 5 80% 4 8% 3 8% 2 0% 1 2% To rate and review, sign in. Sign in All user reviews Filter by: All reviews All ratings Sort by: Most helpful Rating:5/5 08/02/2017 jonic2012 Xbox Class Needs a few more brand like Claas More 21 out of 23 people found this helpful. Rating:5/5 25/10/2016 RockBrookQuinn Xbox fs 17 fantastic game huge step up from fs 15 well done giants its a farmers dream More 19 out of 20 people found this helpful. Rating:5/5 13/12/2016 DementedCape234 Xbox class pure decent gameplay More 13 out of 15 people found this helpful. Rating:5/5 22/12/2016 PlayfulRumble72 Xbox GREAT JOB Well is its much better than fs 15 More 9 out of 10 people found this helpful. Rating:5/5 14/02/2017 demondruss100 Xbox need john deers asap can we please get jhon deers i oove this game ps fergesons too please thanks More 11 out of 13 people found this helpful. Rating:5/5 29/03/2017 Mrtnt41 Xbox The mods! The modding community has been around for a looooooong time for pc but mods for console is amazing 👏👏👏 Giants! More 14 out of 19 people found this helpful. Rating:5/5 13/10/2017 UltimateMan34 Xbox good game but please put in a follow me mod because i dont like going back and fourth to the tractors More 3 out of 3 people found this helpful. Rating:3/5 01/06/2017 Unknown Xbox plz fix i went to play, clicked it next ting i know it gave me a gray screen and kicked me out please fix More 3 out of 4 people found this helpful. Rating:3/5 17/08/2017 Raveocelotman Xbox I found a funny glitch Ok its all ok but flying innocent cars are weird. On the modded map Lossberg by this type of field that has a road when you look at the cars at the hill they go up an invisible hill. Before it used to launch you into the air. oh you can fix it if u want cause it is creepy. More 2 out of 3 people found this helpful. Rating:1/5 09/02/2017 janex25 Xbox why to change for worst ... it was good till some updates. Helpers option is useless. More 4 out of 8 people found this helpful.
click here to get farming simulator for your self