The first Moths
Classic Moth Boats are a class of small fast singlehanded racing sailboats that originated in the US in 1929 by Joel Van Sant in Elizabeth City, NC. The Classic Moth is a monohull development class using a modified version of the International Moth rule in effect pre 1969. With an eleven foot over-all length, a maximum beam of 60 inches, a minimum hull weight of 75 pounds, 72 Sq Ft sail area, and very few other restrictions a Classic Moth can be a skiff, pram, scow, skinny tube, dinghy, or any combination thereof. The Classic Moth Boat is an ideal class for amateur designers builders and tinkerers, and can be easily built from inexpensive materials. If you wake up in the middle of the night with a novel idea for hull shape, you can leap out of bed, race down to your garage, build it and then find out at the next regatta if your idea is hot or not. Freedom of design sets Moths apart from the clorox bottle (one-design) crowd. Instead of the one design controlling who sails successfully, we design and build Classic Moths that fit our size, ability, taste, skills, artistic expression, and pocketbook.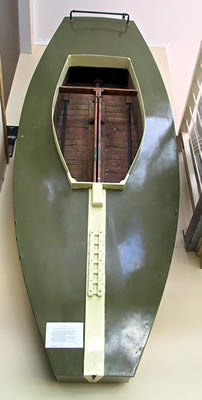 Moths today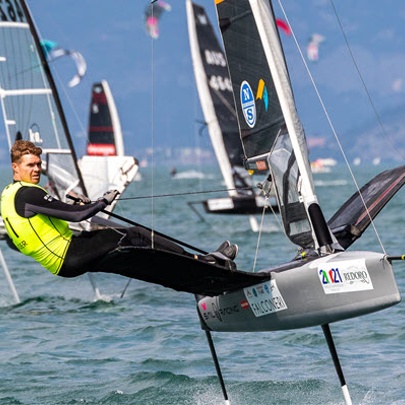 The International Moth is a high-speed, development sailing class with 90 years of continuous innovation. The modern day carbon fibre boats reach speeds of over 30 knots on hydrofoils.
The future of Moths
The other arrival for 2022 has rumours of the new Maguire Aerocet close to production after a concentrated development period with Olympic Gold medallist Dylan Fletcher on board, testing against the dedicated Portland Harbour-based skippers. The new Maverick launched late last year by Fluid Composites will be another to watch. How these new designs will stack up against our UK fleet of Exocets, Thinairs, Rockets and Biekers for 2022 will be interesting, with plenty of time being spent on the water over the winter months between storms. One thing is for certain, Moths will continue to develop to keep ahead of their game. So we can look forward to seeing new innovative Moth designs in the future....