Unicef
A former world's top-ranked player teamed up with UNICEF when the Indian Ocean tsunami struck. In the disaster's aftermath, he made a significant personal donation to the relief effort, joined other athletes in raising funds and organized an all-star exhibition tournament with proceeds benefiting UNICEF's tsunami-relief programmes. The exhibition launched a global partnership between UNICEF and ATP, the governing body of men's professional tennis, aimed at harnessing the power of tennis to help ensure health, education and protection for every child.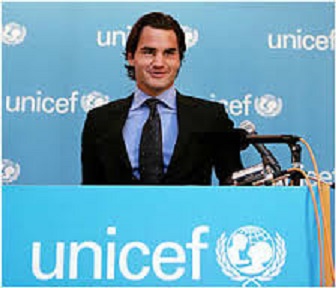 Respected for Charity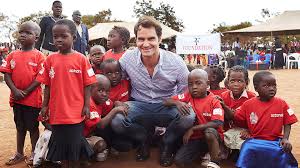 Swiss tennis ace Roger Federer is the second most respected, admired and trusted individual in the world, after former South African president Nelson Mandela, a new global study of more than 50,000 people in 25 countries shows. Federer finished ahead of the likes of Bill Gates, Steve Jobs, Oprah Winfrey and Bono in the 2011 Leader RepTrak, which assesses the reputations of the world's 54 most visible public figures in politics, business, culture and sports. Football icon David Beckham finished at No. 24, one place behind basketball star LeBron James. The results of Reputation Institute's study confirm that people respect leaders that participate in philanthropic activities outside of their own celebrity.
The Roger Federer Foundation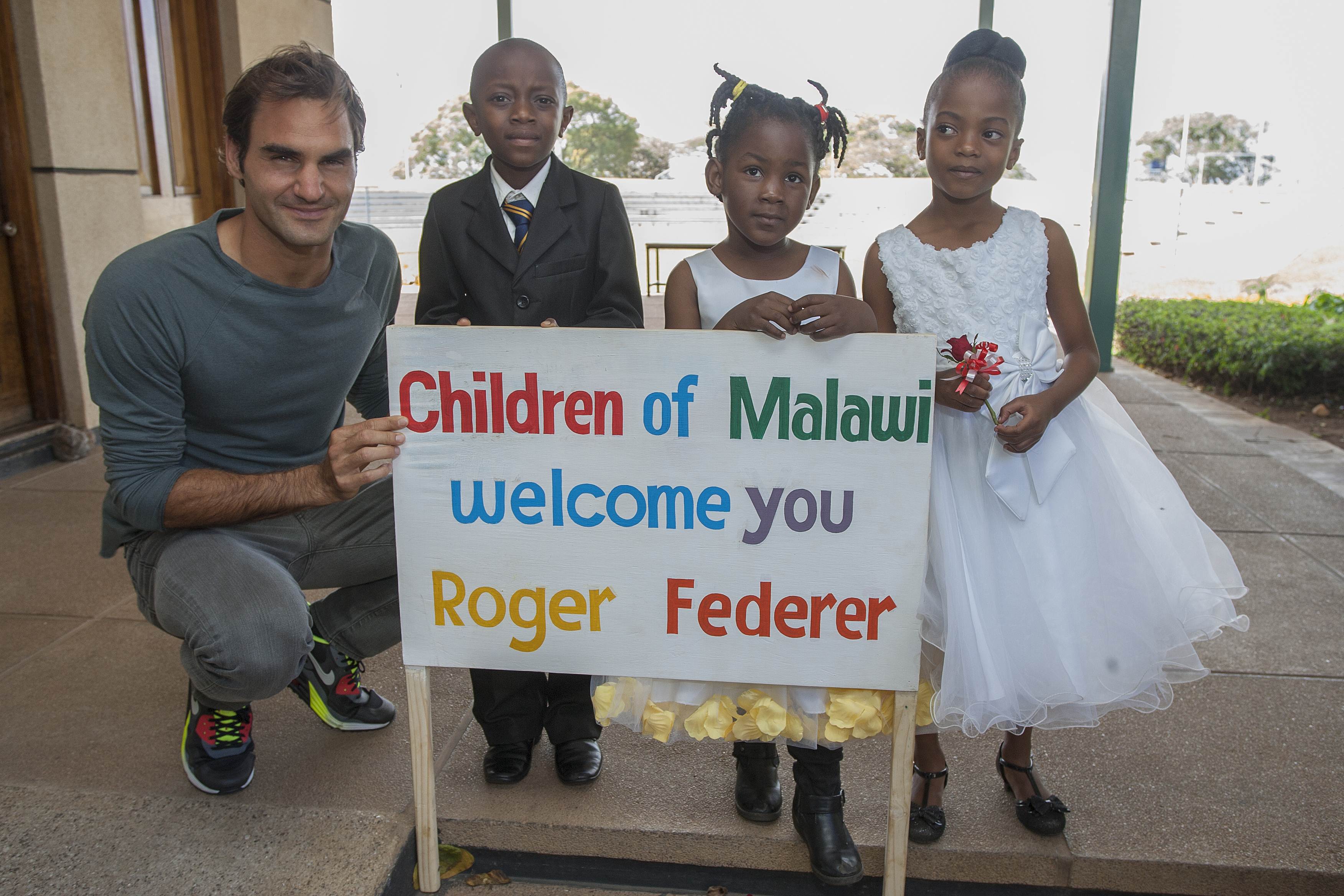 The Roger Federer Foundation supports educational projects located in the region of southern Africa and Switzerland. The programmes on the African continent focus on the improvement of the quality of early learning and basic education and in Switzerland on the promotion of extra-curricular activities for children affected by poverty. All activities are realised and implemented by local non-governmental authorities in close collaboration with the local communities. In order to evaluate our impact we measure the changes in the levels of supported children's performance, rate repetitions, absences or enrolment rates.
You can read more about the Roger Federer Foundation by clicking here